Take a peek inside our online courses
Junkyard Beats' award winning kids workshops are now available online.
They will get your kids active, away from their screens, fostering their musicality, and teaching them the joys of creative recycling. We have developed three online courses - each packed with lessons, games and challenges, based on our most requested real life workshops, and hosted by some of our most popular presenters.
Body Percussion - this course will get you up and moving and making music with your own body
Junk Percussion - learn to see the world around you as an orchestra waiting to be played
Make Your Own Instruments - creatively craft the junk around you into amazing musical instruments
Choose from three courses, or bundle them all in a discounted package.
Click on a course to find out more
Testimonials
In the last five years Junkyard Beats has visited over 300 schools and facilitated more than 1,000 workshops around Australia. Check out what some of them had to say about their experience.
"The students were fascinated with the sound sources and were completely engaged (who would have thought you could have so much fun with plastic bags!). The students were able to create layers of sounds working together using different recycled materials, body percussion and repeated vocal patterns. I recommend Junkyard Beats for a musically educational treat for school students"
Nita Lawrie - Music Coordinator, Chirstadelphian Heritage College
"Their skills as musicians are amazing and they definitely had us all moving and grooving to their beats.
The children immediately warmed to Junkyard Beats and were comfortable to let loose having lots of fun through music!"
Sophie Paparziotis, Cheeky Monkeys Day Care Centre
"The message of recycling and re-using is an important one, and children have a first hand experience of the incredible rhythms they can create with materials we might otherwise just throw away. Shopping plastic bags, pipes and plastic buckets all create the rhythm and beat of a Junkyard orchestra! Children and Students alike are caught up in the magic of Junkyard Beats and their wonderful energy."
Bev Smusko - Centre Co-Ordinator, Masada Cottage ELC
"Participants were amazed at how ordinary household items such as plastic bags, old broom handles, paint tins and plastic bottles could be easily transformed into musical instruments. The energy and passion of the Junkyard Beat members combined with their talent in drumming and dancing ensured that all participants had lots of fun"
Sue Clarke, NetWaste Environmental Learning Adviser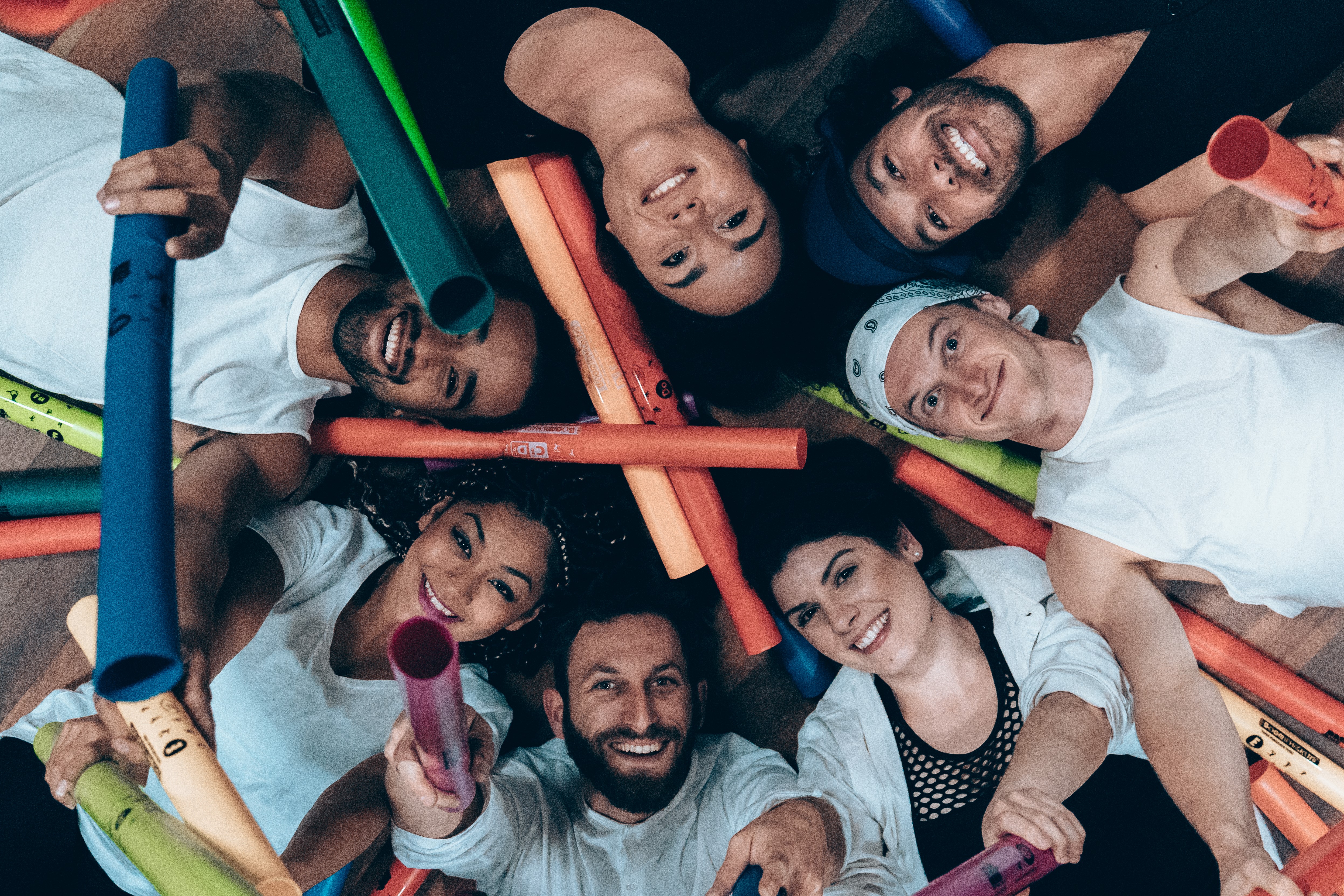 Hi, we are the Junkyard Beats team,
We are a Sydney based music-education group with a strong focus on creative recycling, environmental education and high energy performances.
We love teaching workshops and classes to all ages!
We live the motto "one person's trash is another person's treasure". Our mission is to inspire people to re-use the everyday objects around them, in fun and musical ways.